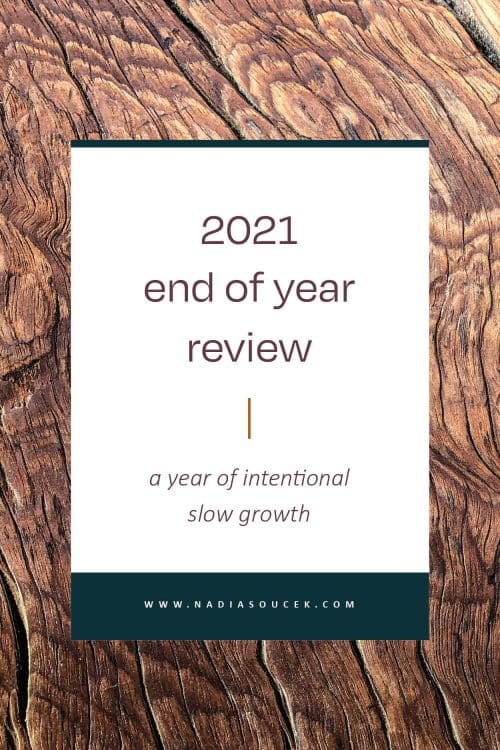 2021 end of year review
december 20, 2021
2021 has been a year! I'm in a season of change in life right now where everything is in flux and then to add a pandemic on top of it all has been tough. Change is the only constant right now and I'm doing my best to go with the flow, however, I would be remiss not to acknowledge how challenging things are right now. Balancing parenting a small child, running a design business, maintaining my house, and having any kind of downtime feels nearly impossible and I know I'm not alone. 
In my personal life, there are some big life changes on the horizon while daily life marches onward. In the past year, I've experienced new parenting challenges like potty training, outgrowing naps and a crib, and despite the pandemic sending my kiddo off into the world. 
This fall my daughter started going to preschool a couple of mornings a week and it's the first time since she was born that we've had outside help with childcare. It's been a big transition for all of us, one that we were all ready for but has not been without challenges. At first, she wanted nothing to do with any of the kids and complained about how loud it was at school. I understand where she is coming from since my husband and I are fairly quiet people and she is at home with only us 95% of the time. It's been wonderful to watch her develop new relationships with her classmates and to learn so much about social and emotional skills from her teacher and peers. She is now thriving and we love being a part of the co-op preschool community! It's become a real source of joy, inspiration, and support when we needed it most. 
My husband has been working towards his Ph.D. for 8 years and is now in his final year! He's currently teaching, polishing his dissertation, and applying for any and all academic jobs in his field. We've been working so hard to get to this point and it's really exciting to know that we could end up pretty much anywhere in the U.S. by next fall. The academic job market is wild! There is one listserv for all of the academic jobs in the U.S. and in years past there have been only 1 or 2 positions available. The odds are stacked against the applicants and it largely depends on your connections and your area(s) of expertise. By some miracle, there are already at least 20 jobs available in his field and he's applied to nearly all of them. A few haven't been a good fit, both in terms of the locations of the universities and the feel of the programs. We're waiting on pins and needles to see where he might get interviews, fingers crossed!
There is so much up in the air right now that it's difficult to feel settled. Will we be moving in the fall, and if so, where? It's an exciting time of life but also riddled with anxiety. I know that life is only going to speed up and that's been a major factor in many of the business decisions I made in 2021.
For my business, it wasn't a year of rapid growth, rather it was a year of intentional work within my business. That meant taking on fewer clients than in past years to have the time and space to focus on internal projects that have been on the back burner for far too long. The less sexy stuff like creating a more holistic and supportive process for collecting web copy from clients, fleshing out my sustainability policies, and revamping all of my client onboarding documents. I've put a lot of time and effort into clarifying my mission, vision, and core values so I can better attract and serve the clients who need my services. It's been tedious and challenging but the slow and steady progress has been worth it. All of this behind-the-scenes work has allowed me to create a better foundation for my business moving forward. 
By far the best decision I made this year was hiring out my rebrand! Working with Jeanne at Spark and Bloom Studio to give my business a new look was a complete joy. It was a completely new experience for me to be on the client-side of a design project, and I learned a lot. Collaborating with a fellow creative was really fun and I hope to do more of this in the future. I feel more confident than ever in the outward appearance of my business and have a newfound sense of energy and creativity that I want to bring to the table in 2022. 
Over the past year, I intentionally worked with fewer new clients than in past years. These new clients were incredible to work with on their branding and web design projects. I'm really proud of the designs we were able to create together! It fills my heart to the brim to help small businesses bring their design visions to life to grow their businesses. From floral design to yoga and barre instructors, I feel honored to be a part of their journeys. 
I'm excited to bring more curiosity, knowledge, and fun into 2022! I'll be spending the rest of December relaxing and soaking up the holiday memories with family. Since I started my business in 2017 I've never taken a true break from work and I'm giving myself permission to do so over these last two weeks of December. Rest is the best gift I could give to myself this year and I hope you are also able to rest, relax, and reflect over the New Year. 
Thank you for being part of my community and business journey this year!