Let's create the green branding of your dreams

you have lofty goals for your business but…
In-depth branding exploration — including research, strategy, and a custom design concept. I'll work one-on-one with you to craft the sustainable branding of your dreams!

Your logo is often your first impression, so you want to make a statement with it.
I'll create a custom design concept that attracts your target audience now and will grow with your business.
This is an in-depth PDF that goes over your brand's passion, purpose, goals, and target audience, while also analyzing your competition and overall goals so that you can stand out in your industry.

Not all logos fit into every environment, which is why I provide secondary logos (if applicable).
For example, if your primary logo is horizontal in composition, it probably won't easily fit into a vertical space, or visa versa. Because of this, secondary logos are often very similar to primary logos, but composed differently. This way you'll walk away with a brand that's robust and easy to use.

color palette & type system

I'll develop the foundations of your brand identity that are so unique your audience can't help but be attracted to it. Everything from strong color palettes to complimentary typography.

Together we'll take inventory of your print collateral and I'll help you find opportunities to reduce your impact.
You can read more about my sustainable print policies. No greenwashing here!

As we wrap up your project, I'll send you a multi-page PDF document that walks  you through every single component of your brand!
It explains how each element can, and should be, used for overall brand consistency! It'll be your go-to document whenever you're creating new content for your business.
Timeline      |      8-10 weeks


Investment starting at $3,000 USD
Next steps
Ready to get started with your new branding identity?
Fill out this simple form and I'll be in touch soon!
the method
Every project I create follows the same five-step process. I'll guide you through the design journey from consultation call, to strategy, to finalizing your branding identity. Together we'll make magic!


01. EXPLORE
I believe in telling your story the right way, so all projects begin with a deep dive.
Here, we'll chat about your business and you'll also fill out a questionnaire where your past, present, and future are all fair game and equally telling.


02. strategy
Next, I'll put together an in-depth strategy that outlines your passion, purpose, and target market, while also analyzing your competition and overall goals so you can stand out from the crowd.
A visual moodboard is also included so that we have both a verbal and visual checkpoint before moving forward.


03. Design

Using the strategic information and inspiration I've gathered thus far, I'll begin concept development.
I take a one concept approach when it comes to design, playing with a variety of directions up front and narrowing down as I go in order to deliver the best, most succinct solution for your brand.
Your concept will be presented through an in-depth PDF presentation, where I'll walk you through all rationale.


04. refine
Next, we'll work through two rounds of refinement by discussing what's working as well as potential opportunities to grow.
My job is to make sure that what I'm presenting to you is the best solution for your business, but I also want to make sure that you're happy with the end result as well.
For branding clients, I'll design your chosen collateral item, as well as anything else (print, web, etc.) that you add on. One concept and two rounds of refinement are included for each item.


05. launch
Once everything is approved, you'll receive all of the files and tools needed to successfully launch your brand or website into the world.
I'm also happy to provide recommendations and facilitate communication with printers and other creatives if your project continues on after our work is done so that overall brand consistency is carried out successfully across the board.
kind words
You have looked into my heart and mind and created something perfect! There is actually nothing I would change.
You have provided an option for every opportunity. Whether it is packaging, tags, social media, business cards, thank you cards, etc. I couldn't ask for more than what you have provided.
I cannot what to get in front of and behind the camera to get my products, my face, my family and friends in all of the pictures!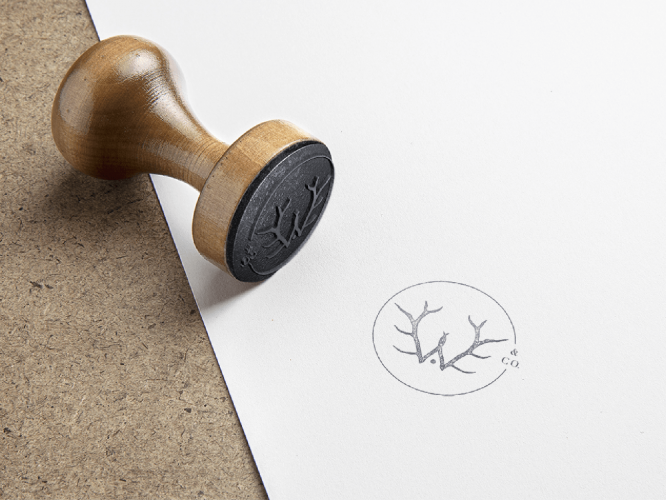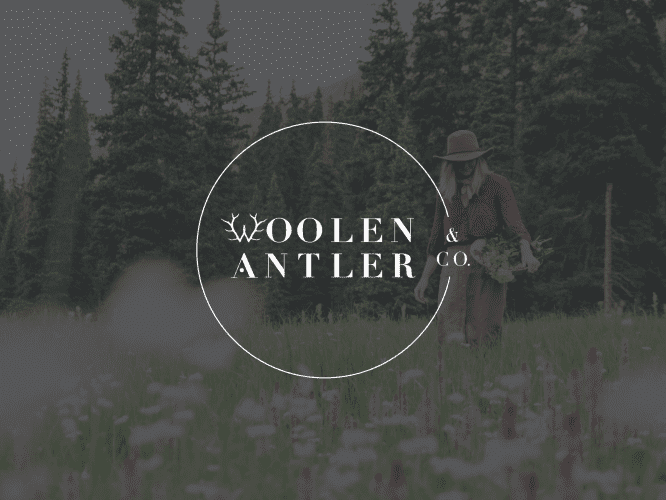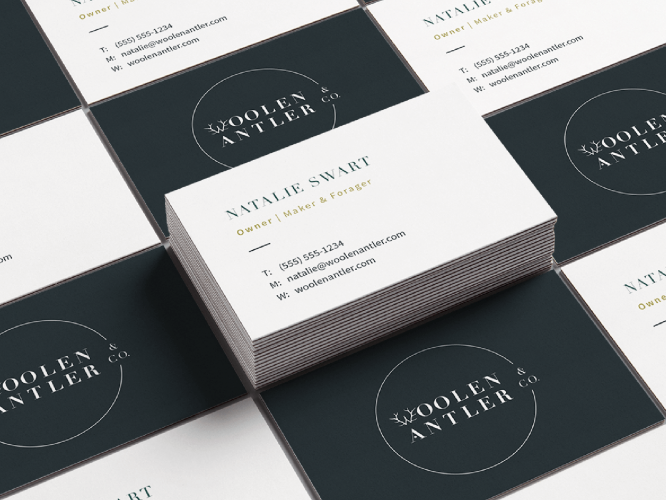 Do you offer introductory strategy consultations?
Yes! If you aren't quite ready to invest in a full web or branding package, I'd be happy to provide strategy consultation services. We'll begin by sending over an in-depth questionnaire for you to fill out and once finished, we'll hop on the phone to discuss your business, as well as any other lingering questions you may have.
You'll walk away with a complete  brand strategy, which goes over your brand's passion, purpose, and audience, while also analyzing your competition and overall goals so that you have a better handle on how to move forward. A visual moodboard is also included.
Please note that if you decide to move forward with a brand or web project after your strategy consultation is complete, the cost of your strategy consultation will be deducted from the total project cost.
how long will my project take?
Turn around time varies depending on project scope and client response time.
+ Typically, brand identity projects take 8-10 weeks from start to finish. Add on collateral items incurs extra time.
+ Web design projects takes 18-25 weeks from start to finish. This includes time for client to write their web copy.
Can I still work with you if I don't live in Seattle?
Absolutely!
In fact, the majority of my clients come from all over the world (which is exciting!), and collaborating remotely or even dealing with timezone differences has never been a problem.
Why do you only present one concept?
My clients hire me because they trust that it's my job to design the best, most succinct solution for their brand or website.
The reason this works is that my process is rooted in strategy, allowing us to channel all of our creative energy into something that not only reflects your story, connects to your audience, but is beautiful, too.
I still explore a variety of options up front but narrow those down so that I can present my clients with a more intentional branding identity.
Remember, I do offer two rounds of refinement after the initial concept is presented. This way, we can properly discuss what's working as well as any potential opportunities to grow so that in the end, you're walking away with a brand, or website, that best represents your business.
Collateral is any print, digital, or physical asset that supports your brand.
Brand identity projects includes one small item of your choice, but you can always add on more!
Options include business cards, stationery item, hang tag, tote bag, stickers, buttons, up to 4 custom icons, or social media templates.
If you are in need of something more complex (like packaging or website design), let me know and I can add it on to your estimate.
Simply schedule a call, send me an e-mail, or fill out my contact form.
If there's anything else you'd like to add on, make sure to mention that as well. I'll then be able to put together an estimate that is customized to your exact needs.
And hey, if you have any other questions, don't hesitate to ask!
While I work within the world of branding and web design every single day, I realize that it may be very new to you. So let me know how I can help make the overall process and collaboration easier. That's what I'm here for.