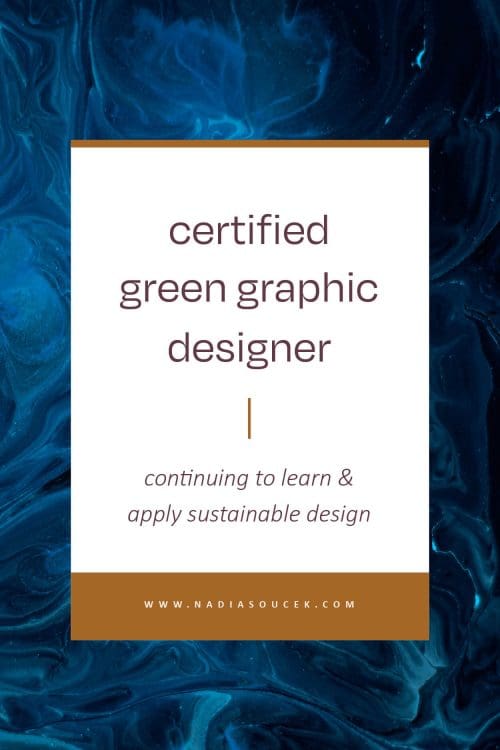 Certified Green Designer
April 22, 2021
Exciting news! 
At the end of 2020, I completed the Green Graphic Design Course taught by Little Fox Design. 
I've been working to incorporate my background in natural resource conservation, environmental justice, and environmental policy with my design work. Earning this certification as a Green Designer is something I'm really proud of and I finally feel like I've found my niche in the design industry. 
Through the course, I learned about the best sustainable practices in graphic design. This included how print design can be done to minimize the impact of paper fiber consumption on forests; which packaging materials are appropriate for what projects and their respective pros and cons in terms of sustainability; how to avoid green-washing and adhere to FTC guidelines on appropriate marketing language; strategies on how to effectively incorporate sustainable practices and aesthetics into diverse businesses and more. 
Want to learn more? Let's have a conversation!