Scheherezade Arabian Farms
Web Design, Web Maintenance
https://www.dreamarabian.com
Summary
Scheherezade Arabian Farms is a family-owned business located in ABQ, New Mexico. Their expertise in training and breeding Arabian horses is truly incredible! The owner, Selma, approached me with the goal of building a website to showcase their best horses to sell. She felt that they had fully saturated their local horse buying market and wanted to ensure these stunning horses went to buyers that would uphold their standard of care and appreciation. 
They already had a strong following on Facebook and YouTube, but they lacked a dedicated space to showcase all of the information about each horse and the farm. Selma provided a wealth of information and excellent photographs of each horse and we wanted to create a well-organized site to let each horse shine. The design needed to be easy to navigate and understand for anyone browsing from their desktop or from their phone.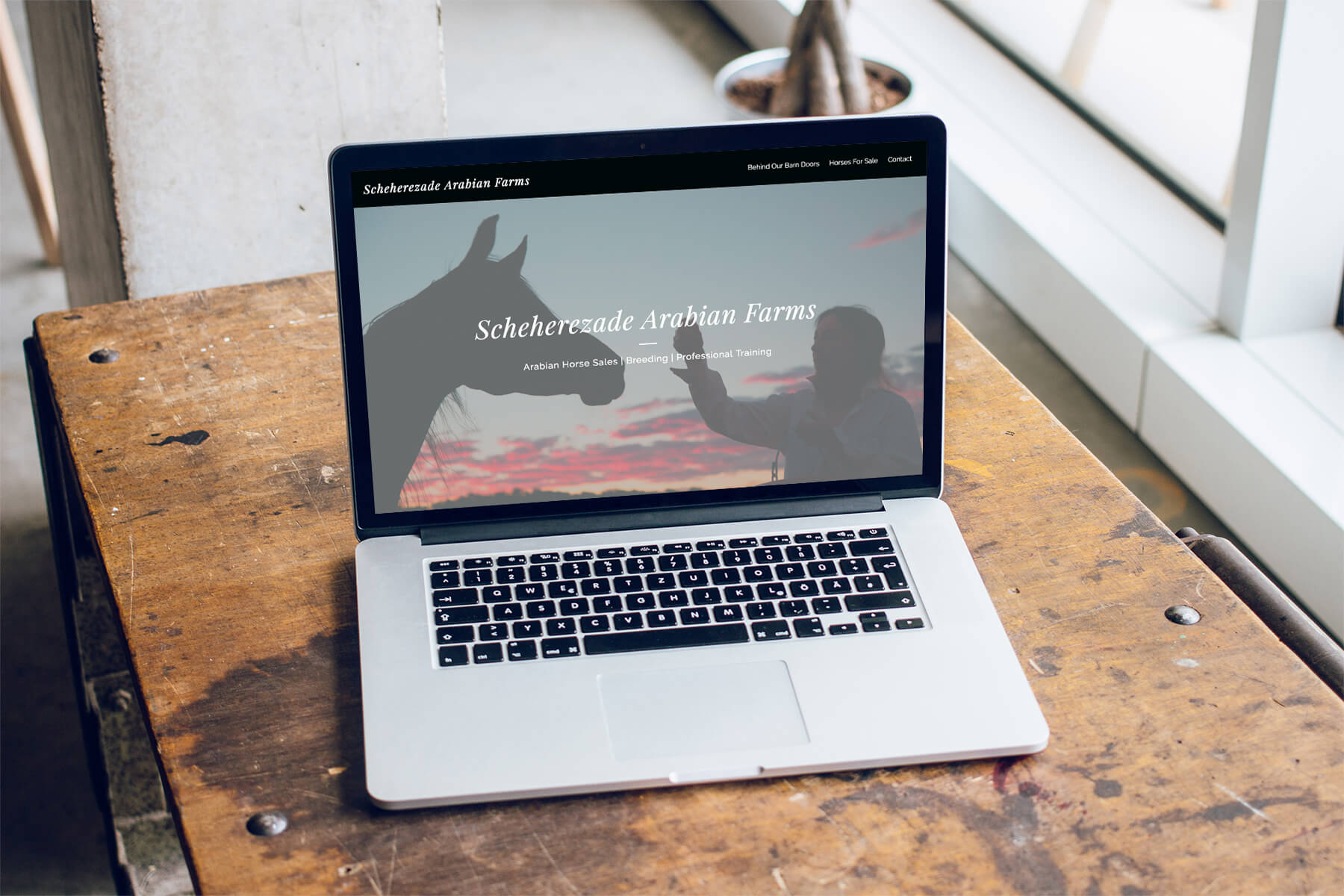 Solution
The design of the site is modern, clean, and well-organized. I chose to mix a serif font for headlines with a very modern sans-serif font for the body of the site. The color palette was inspired by the tones in many of the photos of their farm. New Mexician landscapes are lush with rich earth tones and I wanted to give a nod to the heritage of the land on which they raise their horses. 
Selma was thrilled with the layout of each page, and loved how I incorporated the pedigree and lineage into each individual horse page. 
"I just have to say how great this all feels. The horses look really really good when you see their accomplished sire/dam – it is just everything full circle and I just can't believe how well you put it all together. love love love!!"
Featuring the pedigree of each horse hasn't really been seen on other horse seller websites but is a very important aspect of selling horses. I was able to help set apart my client's business with her competition through the design of this website and that's a great sign of a project well-done. 
Three days after the launch of the Scheherezade Arabian Farms website two of the most prized horses sold. While a new website does not guarantee sale conversions, this is a great example of how providing well-organized information in an easy to understand and navigate format can help spark curiosity and interest in your product. 
I learned so much about the equestrian world and just how much love and dedication is behind Scheherezade Arabian Farms. Selma and Scarlett have taken the reins of the family business and jumping to new heights! I loved working with such passionate clients.