Peter Seilheimer
Branding Design, Web Design, Web Maintenance
https://www.peterseilheimer.com/
Summary
The client reached out a few months before finishing graduate school and expressed a need for professional documents and an online portfolio before entering the job market. He knew he would be attending job fairs, professional conferences, and would be sending out applications all over the world and wanted to stand out from the crowd.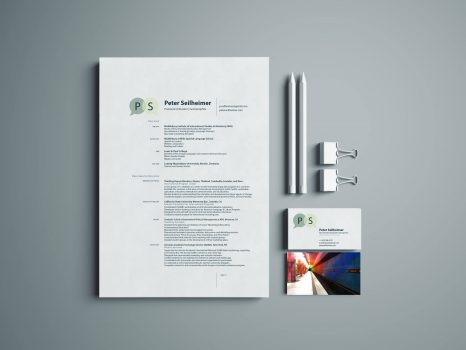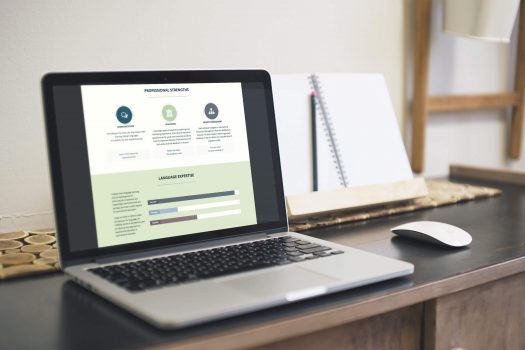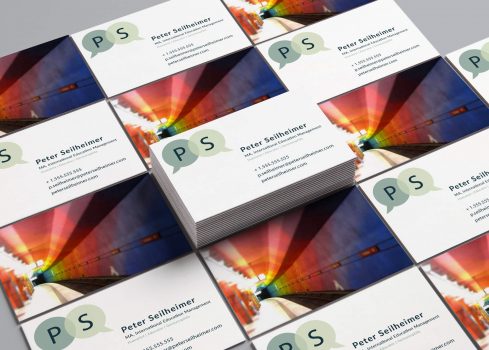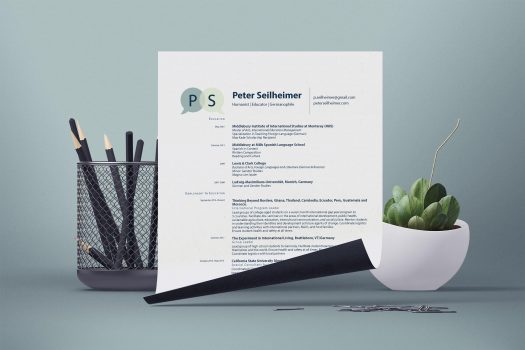 Solution
I created a simple logo to reflect his field in study abroad administration and his passion for languages. I carried the logo from his business cards, resume, and his website to create a cohesive and professional look.
The client successfully snagged his ideal job through an interview at the first professional conference he attended. His interviewer noted that his resume was the best he had seen in his 20 years working in human resources!